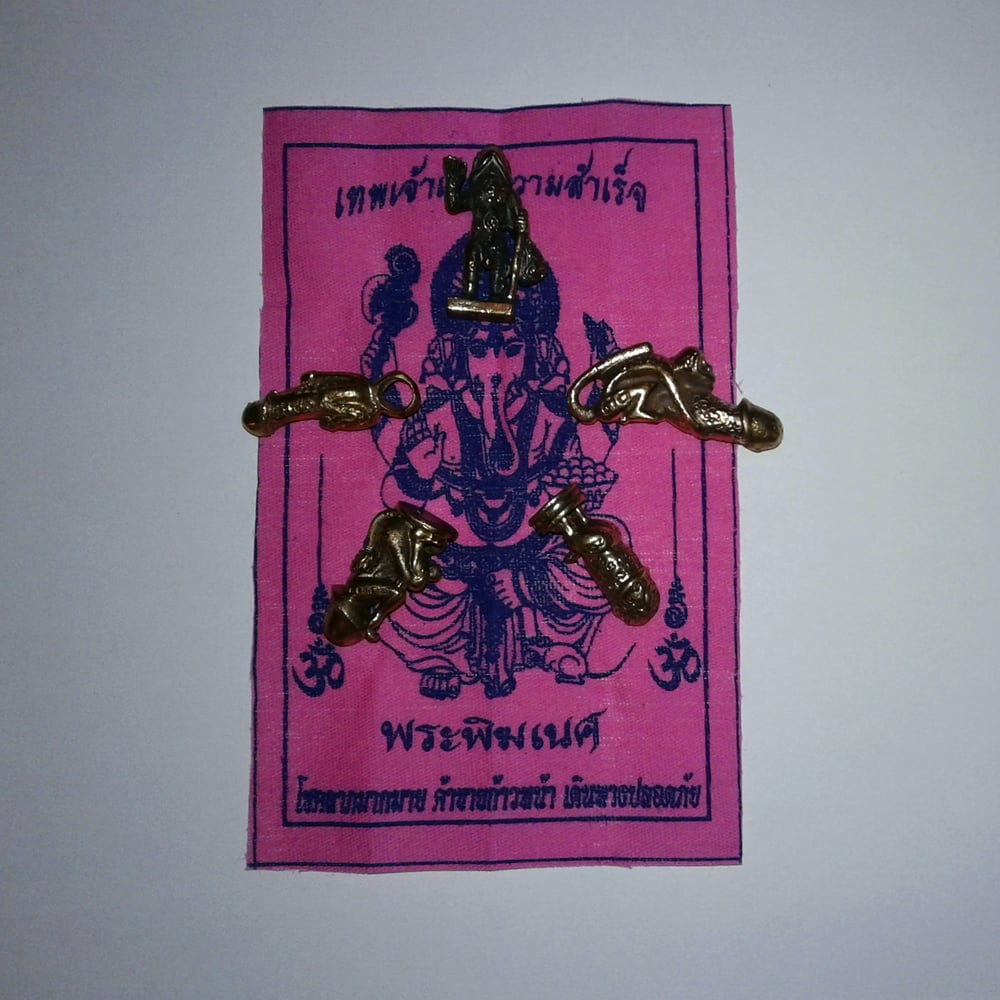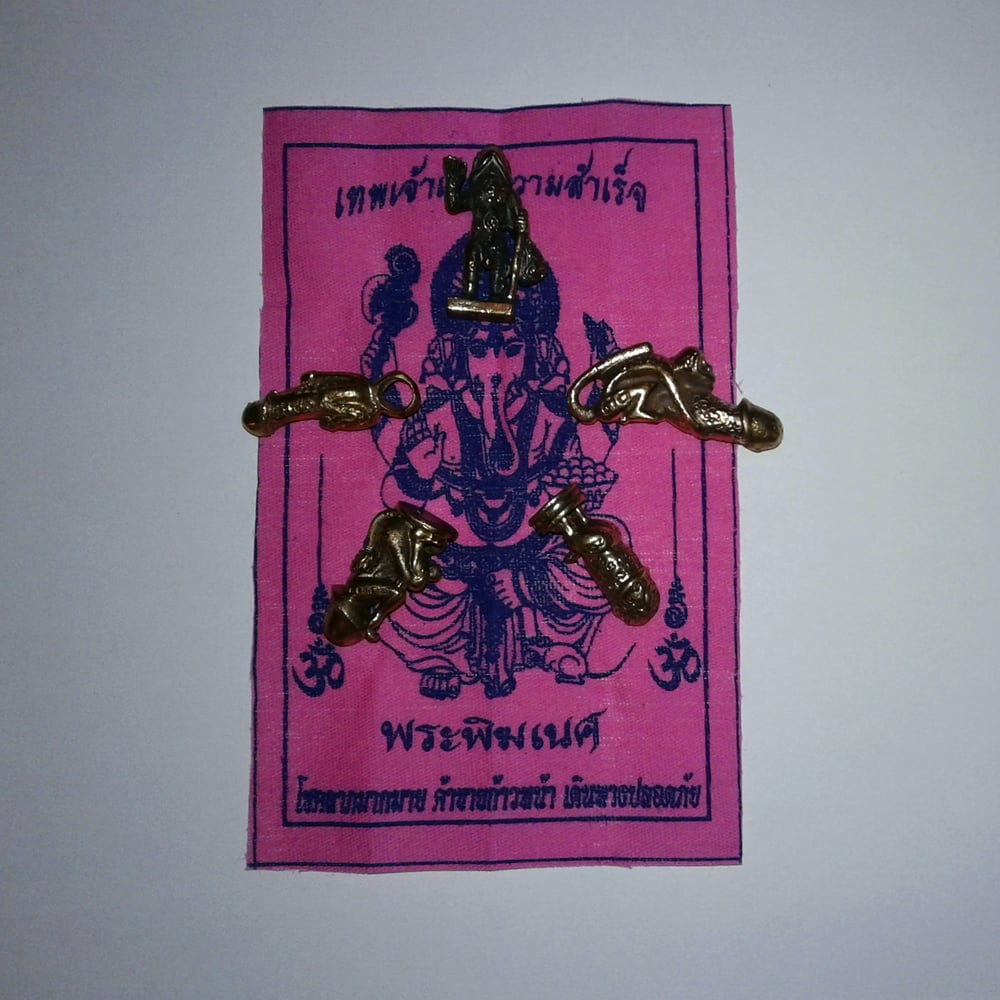 Paladkik Thai Amulet set of 5
$20.00
Worn or carried for protection, good health, luck with money, & enhanced sexual prowess, the Paladkik has a long history in places such as Thailand. This is a set of assorted types of Paladkik. Each is cast in brass & made in Thailand. Two are designed to be worn as pendants, either around the neck, or more traditionally, on a cord around the waist & under the clothing.
Includes 6 pieces total: 3 small figures, 2 pendants, & one Ganesh wishing cloth.
You can expect your order to be delivered in about a week. Shipping is FREE in the US!
Currently I can only offer free shipping in the US.
All other countries please add $10.00 for shipping.