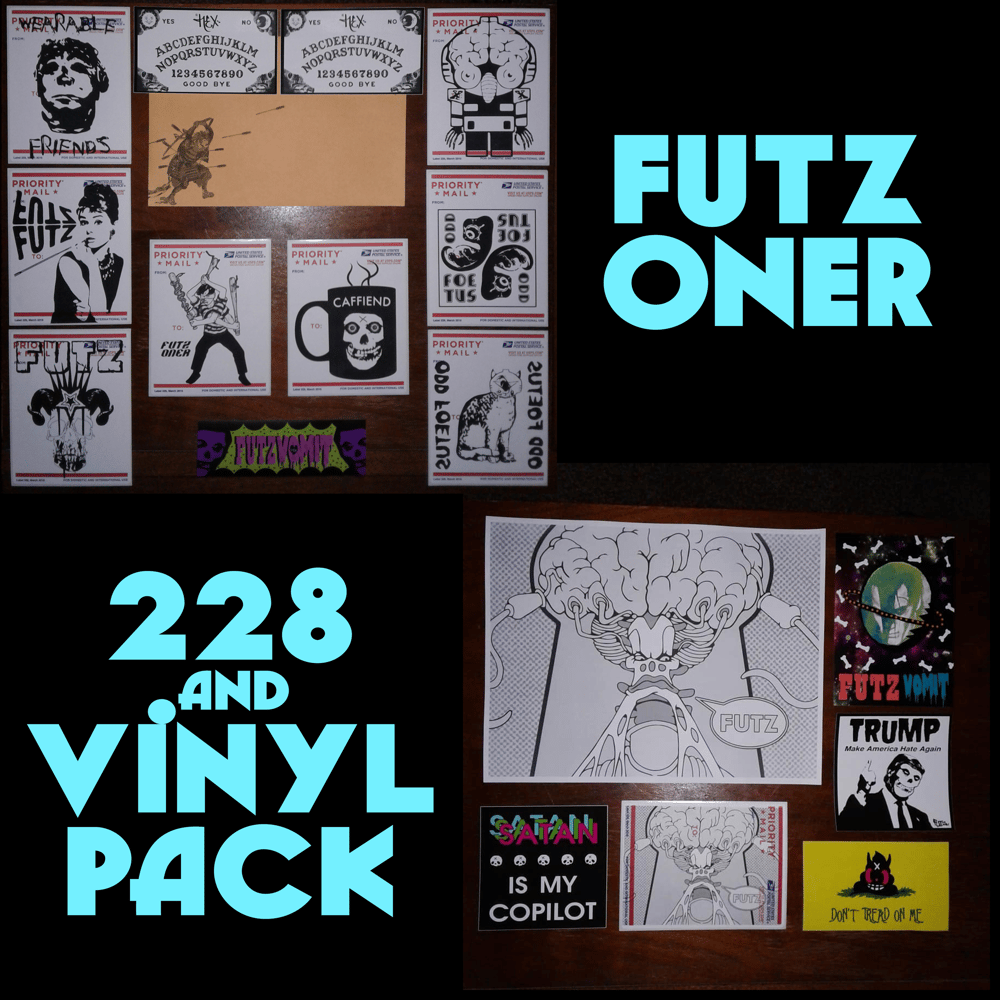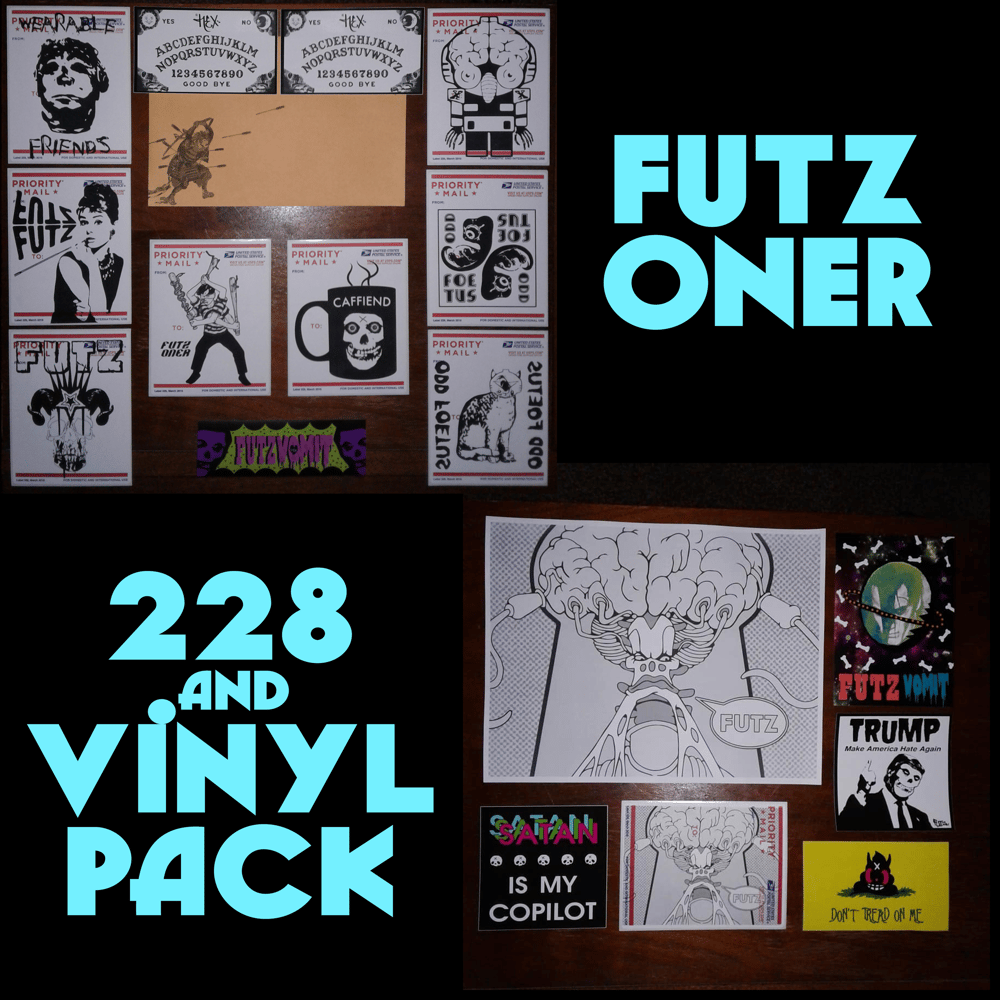 Futz Oner 228 & Vinyl Pack (16 Stickers + 1 Mini Poster)
$8.00
Skulls, monsters, Misfits, underpants, profanity, poop, death, & debauchery! A nice collection of stickers ranging from classic designs to brand new.
Includes 16 stickers & 1 mini poster as pictured.
Shipping is FREE in the US!
Add $4 for delivery to all other countries.
About the Artists:
@Futz.Oner - The Terror from Tennessee; street artist known primarily for stark black & white imagery. Currently working in & around Nashville, Tennessee.